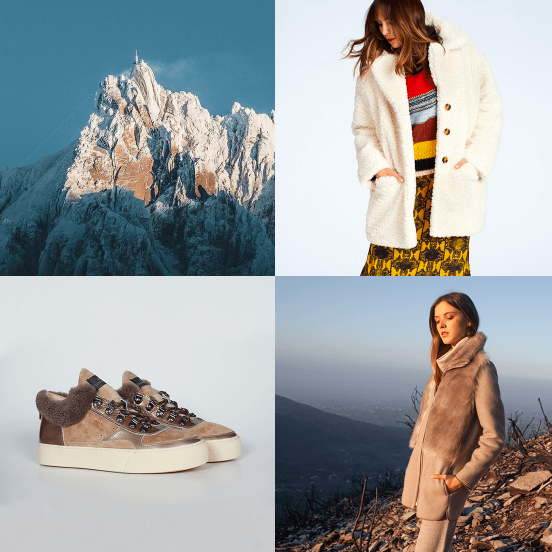 1
WARM & COSY SHEARLING
Shearling is the English word for sheep returned or woolen skin, a strong trend this season. Chic, cozy or rock and roll, shearling is the perfect choice for a
co-cooning coat. There are pieces for every taste ! It goes with all styles, from the simplest to the most audacious.
It will be a good companion for many winters.